Board of Directors
The GCPD is governed by an eleven-member Board of Directors. The Commissioners Courts of Chambers County, Galveston County, Harris County, Jefferson County, and Orange County each appoint one director. The Governor, with the advice and consent of the Senate, appoints six directors as follows:
Two directors to represent Harris County, in addition to the member appointed by the Harris County Commissioners Court,
One director to represent a municipality in the District,
One director to represent ports,
One director to represent industry, and
One director to represent environmental concerns.
Directors serve staggered four-year terms. When a director's term expires, the appointing entity appoints a successor. In addition, the Board elects a Board President from among the directors to serve in that position for two years.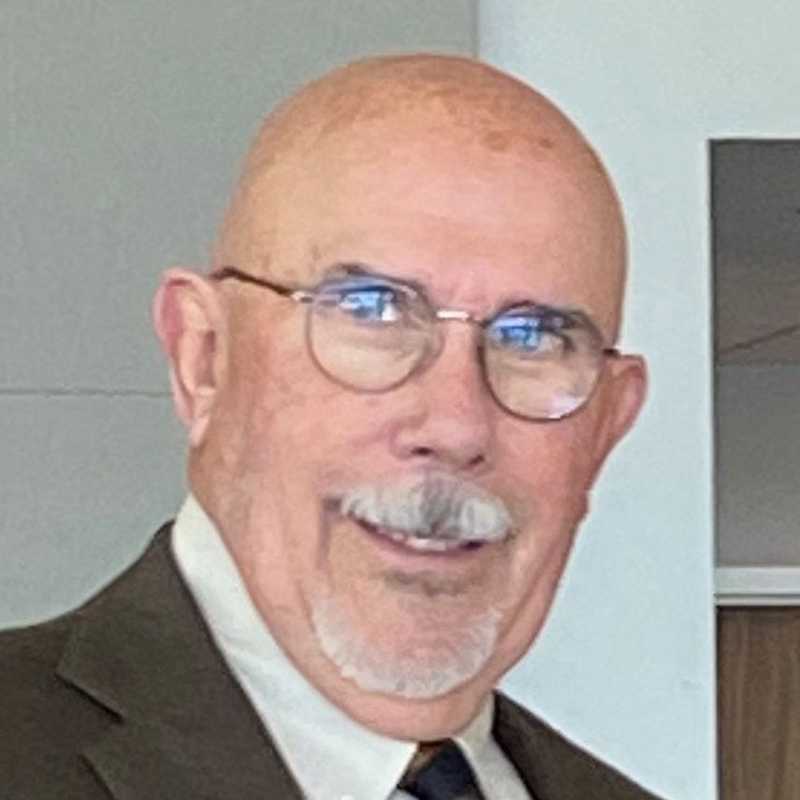 PRESIDENT
Term: June 16, 2025
Michel Bechtel of Morgan's Point was appointed to the Gulf Coast Protection Board of Directors by Governor Greg Abbott in 2021. He was unanimously elected as Board president. He is the President of Bechtel Exploration Company, and currently serves as the Mayor of the City of Morgan's Point and on the Board of Pilot Commissioners for the Ports of Harris County. He is a member of the American Association of Petroleum Geologists and the New Orleans Geological Society, member and past president of the Harris County Mayors and Council Association and a board member of the Bay Area Coastal Protection Alliance, Bay Area Houston Economic Partnership, and the Economic Alliance Houston Port Region. Additionally, he is a member of the Chambers County Mayors Coalition and Port of Houston Commissioners Community Advisory Council.
Bechtel received a Bachelor of Science degree in Geology and Geophysics from Louisiana State University in New Orleans and a Master of Science degree in Petroleum Geology from the University of New Orleans.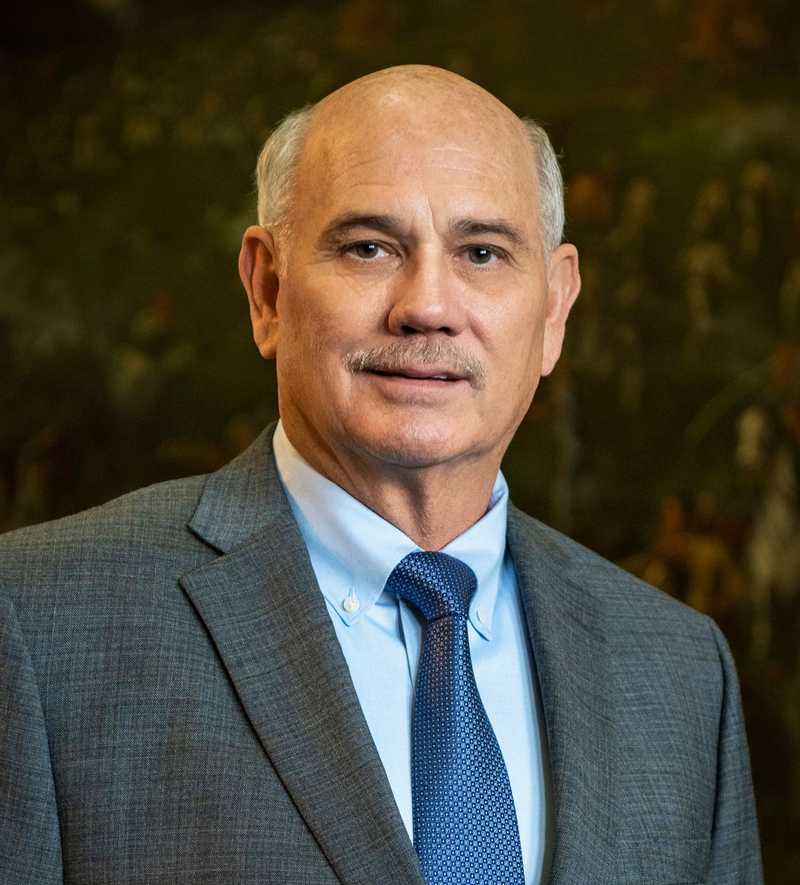 VICE PRESIDENT
Term: June 16, 2025
Bob Mitchell joined the Bay Area Houston Economic Partnership in 2001 to direct the organization's Space Alliance Technology Outreach Program. In 2007 he was assigned responsibility for BAHEP's day-to-day operations and became president in January 2008. As BAHEP president, Mitchell has taken a leadership role in numerous initiatives affecting Bay Area Houston which have included recovery efforts following Hurricane Ike in 2008, working to reinstate adequate funding for NASA's human spaceflight program in 2010, meetings that assisted in the passing of the Homeowner Flood Insurance Act of 2014, which had a huge impact on the region, and, since 2009, ongoing advocacy to build a coastal spine to protect the upper Texas Gulf Coast from hurricane storm surge.
On June 22, 2021, Texas Gov. Greg Abbott announced his appointment of Mitchell to the Board of Directors of the newly-created Gulf Coast Protection District (GCPD). The GCPD was created by the legislature to operate and leverage funding to build the unique flood control and surge protection needs for coastal communities. When completed, the Coastal Texas study will be the largest civil works project in US history.
Mitchell believes in giving back to the community and has actively donated his time in numerous capacities. In recognition of his work and partnerships on behalf of NASA Johnson Space Center, its many contractor companies and the Houston Airport System, Gov. Greg Abbott appointed Mitchell to the Texas Aerospace and Aviation Advisory Committee where he is currently serving his third term. Mitchell also serves on numerous boards including that of HCA Houston Healthcare Clear Lake, UTMB Health System Advisory Board, HCA Gulf Coast Regional Advisory Board, the Rotary National Award for Space Achievement Board of Advisors, the International Center for Law Enforcement Studies, and Gulf Coast Limestone, Inc.
SECRETARY
Term: June 16, 2027
Born and raised on Galveston Island, Roger "Bo" Quiroga served his hometown in many capacities. He served as Mayor from 1998 – 2004. As Mayor, "Bo" was a member of the Houston Galveston Area Council, member of the Galveston Economic Development Partnership, Board of Trustees of the Galveston Wharves and oversaw the City Emergency Management during hurricane season. Quiroga started and served on the city finance Committee, formed the Galveston Economic Development Partnership, which he is a lifetime member, and was instrumental in bringing the cruise business to the Port while overseeing the addition of two billion dollars of new development from 1998 to 2004.
In addition to serving the city, Roger is a Rotary Club Paul Harris Fellow, served as a member of the Galveston Housing Authority, member of the Board of Regents of Galveston College and played professional baseball for the Philadelphia Phillies. Roger is pleased to represent Galveston County on the Gulf Coast Protection District Board and looks forward to working with other board members on this much needed project. When completed, it will be the largest civil works project in U. S. history.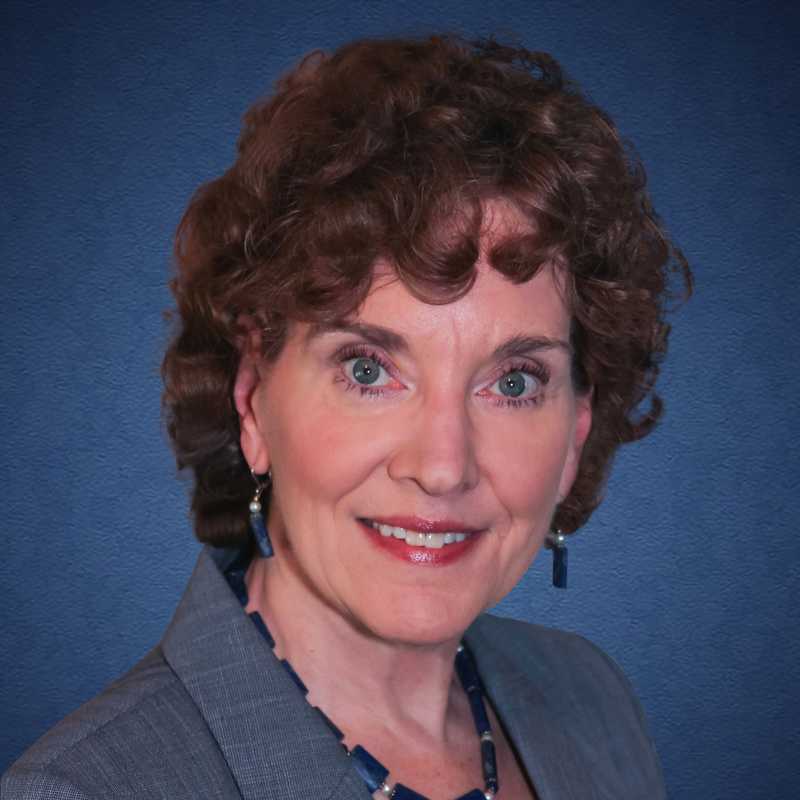 ASSISTANT SECRETARY
Term: June 16, 2025
Sally Bakko of League City is the Director of Policy and Governmental Relations for the City of Galveston. For over 20 years, Ms. Bakko has served in several policy and government relations roles including Senior Policy Analyst for the Harris County Commissioner's Court Analyst's Office, Legislative Coordinator for the City of Galveston Attorney Office, Director of Intergovernmental Relations for Arlington County, Virginia, and Federal Funds Analyst for the Texas Legislative Budget Board. Ms. Bakko received a Bachelor of Arts degree in Communications from Mount Vernon College at George Washington University in Washington DC, and a Master's degree in Business Administration and Public Administration from University of Phoenix.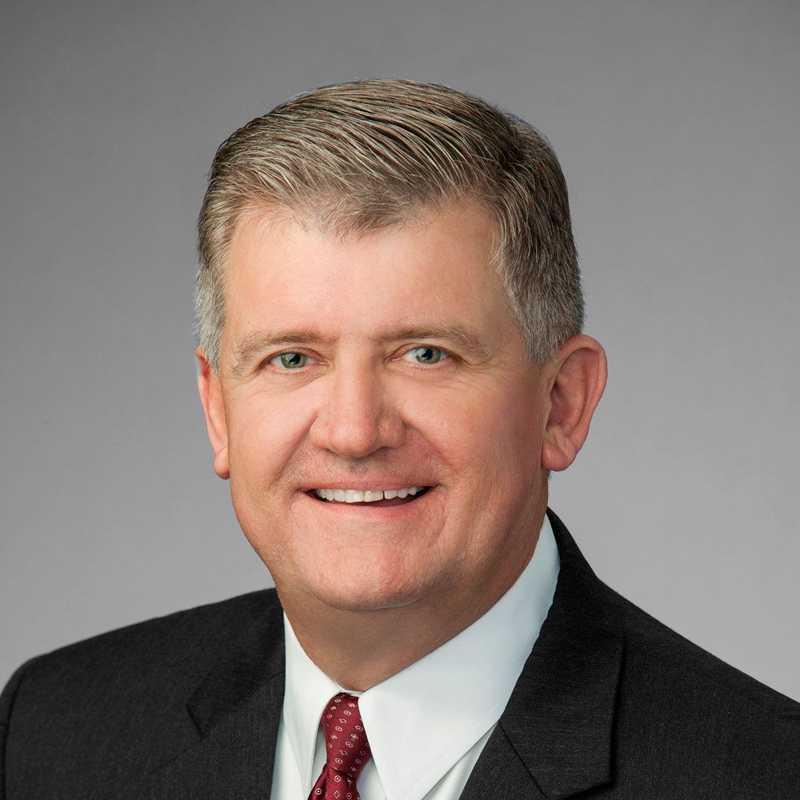 DIRECTOR
Term: June 16, 2025
Roger Guenther was named the Executive Director of Port Houston in January 2014. With 34 years of experience at the port, Guenther brings operational leadership and a proven track record to the position. He oversees the efficient and effective operations of Port Houston's public facilities, which handle a diverse range of imports and exports including container, general cargo, breakbulk, and bulk commodities and include the area's largest breakbulk facility and two of the most efficient container terminals in the nation. Mr. Guenther is also responsible for advocating for ongoing improvements and maintenance of the Houston Ship Channel (HSC) in partnership with the U.S. Army Corps of Engineers. The HSC is the busiest federal waterway in the U.S. and ranked number one for waterborne tonnage. More than 200 public and private terminals conduct business alongside the HSC and together support \$802 billion in annual economic value.
Prior to becoming Executive Director, he served as Deputy Executive Director of Operations and was responsible for all container and breakbulk cargo operations, management and construction of capital development projects, facility and asset maintenance, and real estate interests.
Since joining Port Houston in 1988, Mr. Guenther has served in various capacities related to facilities management, including master planning of the Bayport Container Terminal, redevelopment of the existing Barbours Cut Terminal, and procurement of all container handling cranes and equipment over the last three decades.
In 2016, Mr. Guenther was elected president of the Texas Ports Association and served through September of 2020. He currently serves on numerous boards and committees including the Texas Department of Transportation's Texas Freight Advisory Committee, the Port Authority Advisory Committee, the Board of Visitors of Texas A&M University at Galveston, Texas A&M Transportation Institute (TTI) Advisory Council, the Port Terminal Railroad Association, the Greater Houston Port Bureau, and the Board of Directors of the National Association of Waterfront Employees. In 2021, he was appointed by Governor Gregg Abbott to the board of the Gulf Coast Protection District. Most recently, he was appointed to the Maritime Transportation System National Advisory Committee by Pete Buttigieg, Secretary of Transportation.
His awards and honors include: 2017 Bronze Award Recipient-Houston International Seafarers, 2018 Humanitarian Award (Philanthropic Male)-Latino Learning Center, and 2018 Most Admired CEO-Houston Business Journal.
Mr. Guenther earned a Bachelor of Science degree in Mechanical Engineering from Texas A&M University and has an MBA in International Trade and Finance from the University of St. Thomas.
A native of Baytown, Texas, he grew up close to the Houston Ship Channel and Port Houston. Mr. Guenther currently resides in Galveston along with his wife Fabiana, and has two children, Tyler and Emily.
DIRECTOR
Term: June 16, 2025
Senior Vice President, Americas Manufacturing
Mike VanDerSnick is senior vice president of Americas Manufacturing for LyondellBasell, one of the world's largest plastics, chemicals and refining companies.
He was previously senior vice president of Health, Safety, Environment and Security at LyondellBasell. Prior to this role, Mr. VanDerSnick served as senior vice president of Manufacturing for the company's Europe, Asia and International regions.
VanDerSnick has also served as site manager at the company's Channelview, Matagorda, Chocolate Bayou and Bayport plants in Texas.
He holds a Bachelor of Science in chemical engineering from the University of Illinois.
DIRECTOR
Term: June 16, 2025
Ms. Traweek received a B.S. in Aquatic and Fisheries Biology from the University of Southwestern Louisiana. Following graduation, she was involved in the management of biomonitoring laboratories in Louisiana and Texas until 1993 when she began her employment with Gulf Coast Authority (GCA). After serving in several senior management roles at GCA including Manager of Operations and Assistant General Manager, Lori was promoted to CEO/General Manager in 2017 and retired in November 2020 after 27 years of service.
Lori was recently appointed by Governor Abbott to the board of directors of the Gulf Coast Protection District. She also serves as the current Chair of the Galveston Bay Foundation's Board of Directors and is Vice Chair of Texas Water Trade. She is the longtime President of the Texas Conservation Fund board which manages the annual River, Lakes, Bays 'N Bayous Trash Bash® (Trash Bash) where she has been involved since its inception in 1994.
Prior to these current responsibilities, Ms. Traweek represented GCA on the Galveston Bay Council, the governing body of the Galveston Bay Estuary Program, since 1999 and is a past chair. She also served on the boards of the Economic Alliance of Houston – Port Region, the Baytown-West Chambers County Economic Development Foundation, the Texas Water Conservation Association, and the Texas Water Conservation Association Risk Management Fund. In 2008, She was appointed by the Texas Environmental Flows Advisory Group of the Texas Senate to the Trinity-San Jacinto Rivers and Galveston Bay Basin and Bay Area Stakeholders Committee and still participates in that capacity. She has a strong connection to water issues and lives in Seabrook, Texas.
The Honorable Billy Combs
DIRECTOR
Term: June 16, 2027
Billy Combs of Beach City is the founder and co-owner of Combs Commercial Investment Properties LLC, and the former Chambers County Precinct 4 Commissioner. He currently serves on the executive board for the Baytown Chamber of Commerce, on the executive board for the Baytown/West Chambers County Economic Development Foundation and represents Chambers County on the Transportation Policy Board of HGAC. He is the former Mayor of Beach City, served on the Board of Trustees for BHISD and as a Commissioner for Chambers/Liberty County Navigation District. Starting his first business at the age of 22, Mr. Combs is a life-long entrepreneur and has formed and managed several business.
The Honorable Adrian Garcia
DIRECTOR
Term: June 16, 2027
Born and raised in Houston's Northside neighborhood, Commissioner Adrian Garcia has always called Harris County Precinct 2 home. Elected in 2018, Adrian Garcia is serving as Commissioner for Harris County Precinct 2. His career in public service began as a Houston Police Officer when he patrolled the streets of Houston, meeting residents and investigating serious and violent crimes. Before serving as Harris County Commissioner Precinct 2, Commissioner Garcia served as Councilmember for the City of Houston and as the first Latino Harris County Sheriff.
Serving more than 1.3 million people as County Commissioner, Garcia helps to ensure that Commissioners Court passes a balanced countywide budget of more than $5 billion, while ensuring that Harris County operations are funded to serve a quickly growing county.
With Precinct 2 downstream from five counties, Commissioner Garcia is laser-focused on strengthening our infrastructure to reduce our risk of chronic flooding. As major initiatives, he's improving the condition of roadways and sidewalks; constructing new hike and bike trails; reducing homelessness; and improving dozens of Precinct 2 parks for area families.
As a champion for the underserved and underrepresented, Commissioner Garcia directed the construction of the first All-Inclusive park in Precinct 2 AND Harris County, to serve the needs of all people. However, those with physical and cognitive disabilities will be the primary beneficiaries.
As a lifelong law enforcement officer, he has worked to increase the budget of all Harris County law enforcement agencies by more than $100m since taking office in January 2019. Additionally, Commissioner Garcia has pursued technology enhancements for law enforcement by proposing a $14.8m investment in technology solutions; this is evident in the implementation of a ShotSpotter pilot program, a system that detects the illegal use of firearms, resulting in the prompt arrest of violent offenders.
A believer in the potential all children are born with, Commissioner Garcia has championed a host of education initiatives, including free SAT/ACT Prep Classes, Early Childhood Education with an Inter-generational approach, and contemporary workforce development initiatives in partnership with Precinct 2 community colleges, all in the pursuit of helping area residents have the best opportunities at resilient and good paying jobs.
In his spare time, Commissioner Garcia enjoys bike riding, reading autobiographies, traveling with his family, and cooking.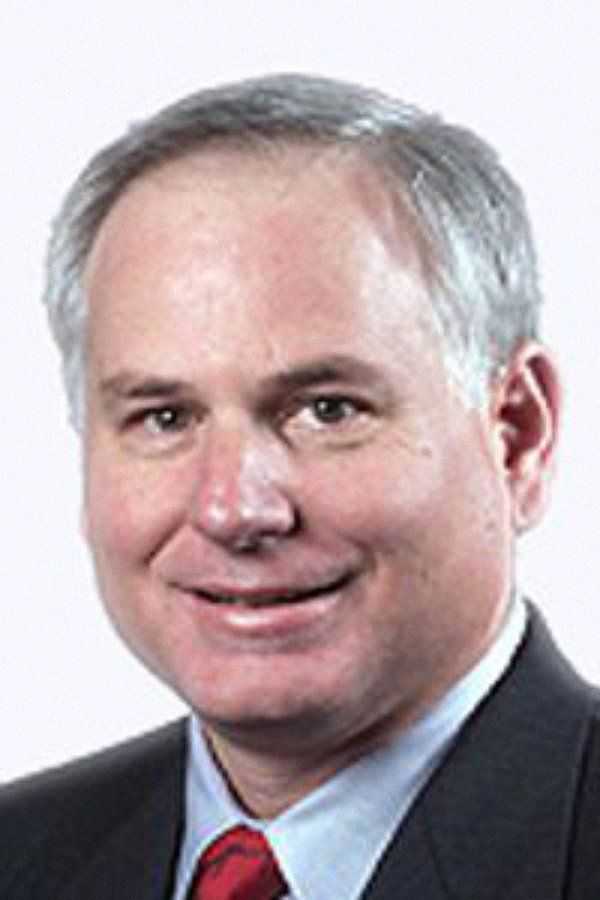 DIRECTOR
Term: June 16, 2027
Mr. Ritter is President and Chairman of the board Of Triple R Brothers LTD which owns and operates Ritter Lumber Co., Montalbano Lumber Co., Ritter Forest Products and multiple partnerships for the family. The company has 11 operations located in multiple states.
First elected to The Texas House of Representatives in 1998, Ritter spent 16 years as a member serving on over ten different committees Mr. Ritter served as chairman of the Pension and Investments, Economic Development, and Natural Resources Committees before Retiring in 2014. Mr. Ritter served as Senior Adviser to Speaker Strauss during the 85th legislative session
Mr. Ritter has served on multiple Boards related to our community, and the company's industry. Mr. Ritter was appointed to the Port Authority Advisory committee for the state of Texas by the Speaker of the Texas House of Representatives in 2017
Allan and his wife Peggy reside in Nederland TX. They spend as much time as possible with their four children, their spouses, and 7 Grandchildren. While they still have a home in Nederland as much time as possible is spent at their lake home, or traveling to new sites.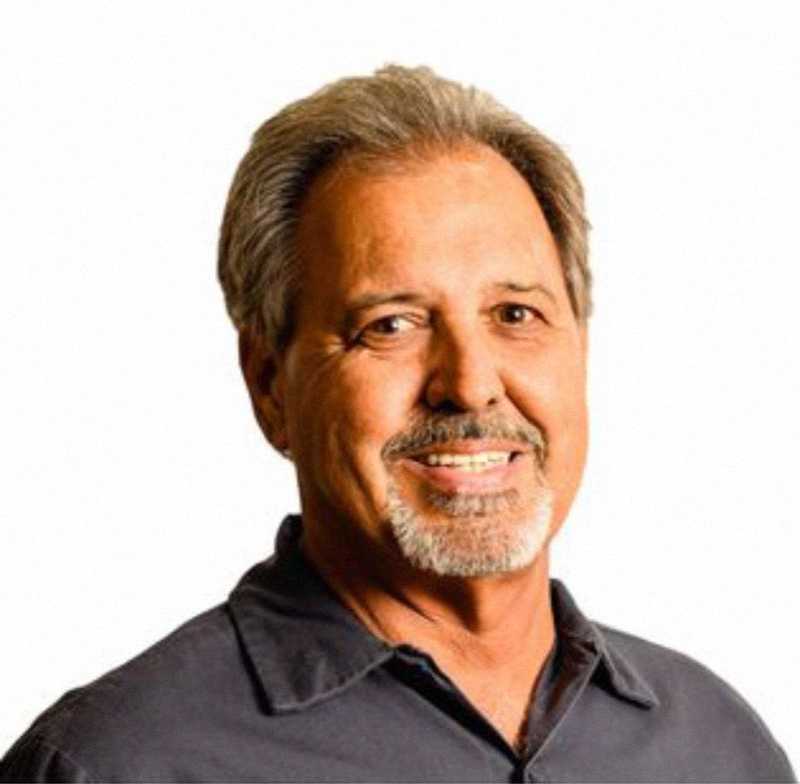 The Honorable Kirk Roccaforte
DIRECTOR
Term: June 16, 2027
Orange County Commissioner Precinct 3, 2019 to present. Resident Bridge City Tx., Born in Groves, Tx. Graduated Bishop Byrne High School 1971. Employed by Texaco Inc.,1974 to 1983. President of Bridge City Radiator & Auto Inc.,1984 to 2019 A combined total of 27 years experience in public service, 1994 to 2021. Bridge City Council, combined 15 years Bridge City Mayor 10 years.
Member: St. Henry's Catholic Church; Southeast Texas Regional Planning Commission Executive Committee, past president current board; Bridge City Chamber of Commerce, board member; Bridge City/Orangefield Rotary Club, past president, board member; Gulf Coast Protection District (GCPD), board member.